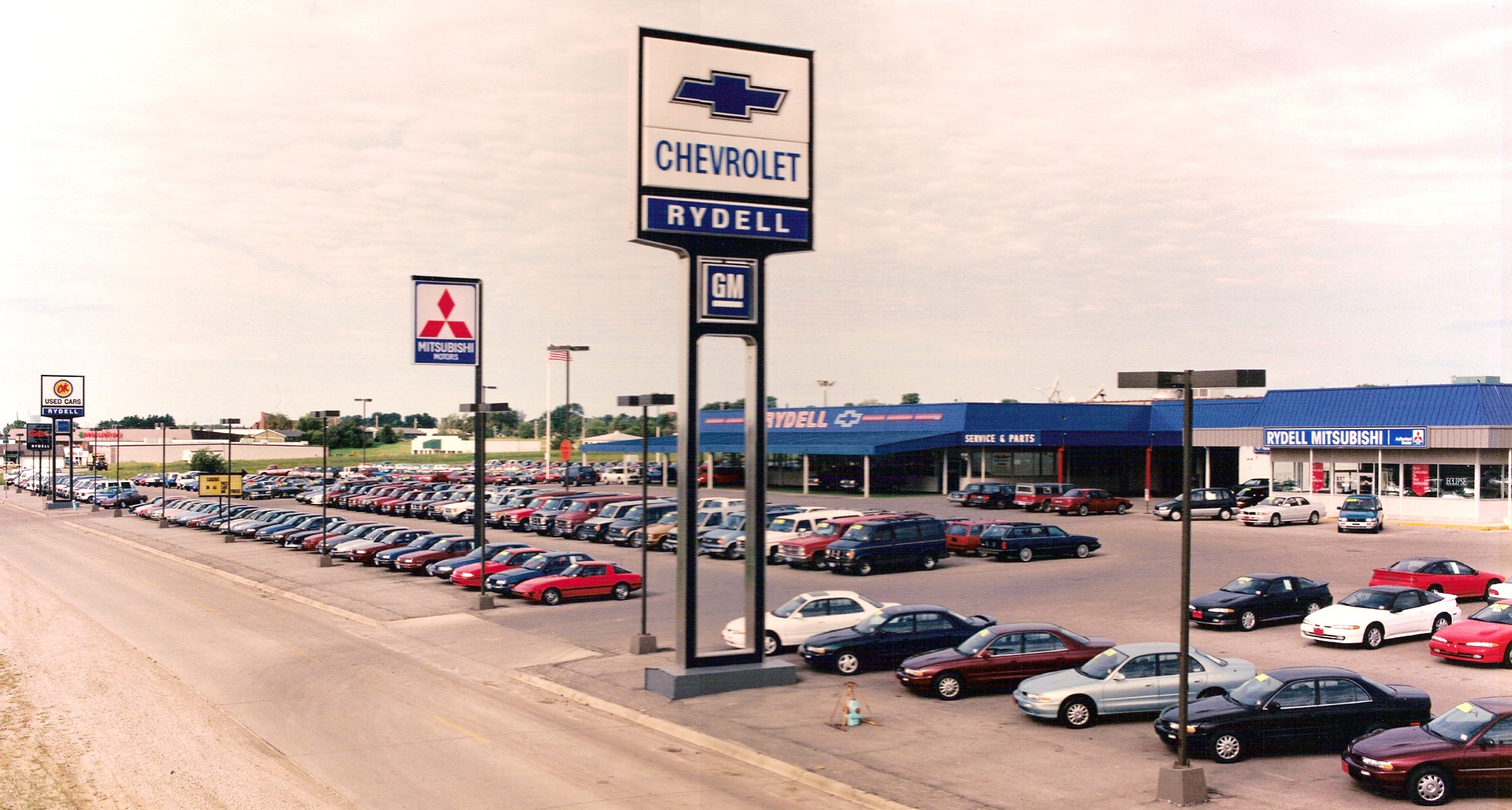 In 1984, Jim Rydell bought the dealership previously known as Schukei Chevrolet. Rydell's sold 35 new vehicles the first weekend they were open! Rydell Chevrolet is part of the Rydell Dealership Group which includes 70 stores in 18 states. Rydell group is the largest dealership group in the country whose dealerships have different individual ownership but operate under the same Vision, Mission, and Philosophy. 
In 1992, Rydell Chevrolet in Waterloo was the first dealership in the Rydell group to implement "Bottom Line Pricing" which is now in effect company wide. "Bottom Line Pricing" is a hallmark at Rydell. All vehicles are priced up front with the best price, right on the windshield. Studies show that many people dread the automobile-buying experience and find the negotiating process distasteful. The stress and time involved with pur­chasing a vehicle coupled with the uncer­tainty of knowing if you got the best deal can make people uncomfortable. 
Rydell has changed all that. "We believe that buying a vehicle should be fun and stress-free;' said Jeff Smock, general sales manager. "Guests are treated in a friendly, professional and courteous manner.'' Doing business this way represents a cultural change within the organization and industry. "It is an ethical and easy way of doing business;' Smock said, "and it serves our guests." The price that you pay for a vehicle has nothing to do with a person's negoti­ating skills - that's not the way Rydell does business. "No pushy salespeople, no high pres­sure, no negotiating and no game play­ing. We put our very best price on all of our vehicles up front everyday, which makes buying a vehicle at Rydell quick and enjoyable" Halbur said. "When you leave Rydell, you don't have to wonder if you got the best deal. You know you did.'' 
Since 1984, Rydell Chevrolet has made many improve­ments in the way they sell and service vehicles. In 2004, Rydell made a signifi­cant investment in the infrastructure of the Waterloo dealership by adding a new service drive, quick lube and car wash. In 2012, Rydell stepped up and remodeled again utilizing the Essential Brand Ele­ments that GM has laid in place for the next generation of Chevrolet Dealerships."We want our guests to be comfortable in every aspect of ownership from sales to service, and our facility needs to rep­resent that;' Halbur said.
In 2015, The Rydell family acquired Pinicon Ford Lincoln in July of 2015 and implemented their "Best Price, Up Front" philosophy on all vehicles as well as a "5-day like it or return it" money back policy and 30-day exchange policy on all pre-owned vehicles. In October 2016, the name was changed to Rydell of Independence and the Chrysler, Dodge, Jeep, and Ram franchises were added. 
At Rydell Auto, our guests are always No. 1. An uncondi­tional dedication to service is what has set Rydell at the forefront of sales volume and market effectiveness in the Cedar Valley and eastern Iowa.