Rydell Delivers
   Start Your Purchase Online & Have Your Next Vehicle Delivered to You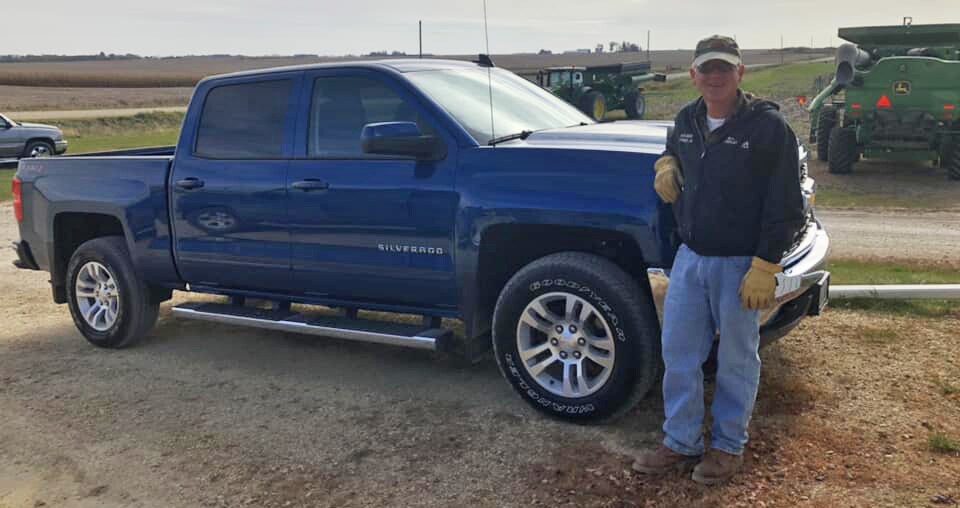 Are you looking for a new car or truck, but don't have time to go into the dealership, or just don't want to go to a dealership? Then let Rydell Delivers help you. Our expert Rydell Delivers team will work with you, on your time, to help you find the next vehicle of your dreams, and the best part is you can do it all from home. We now come to you.
With our Rydell Delivers program, we come to you. It's that simple, no hassle, no haggle, just a simple car buying experience from a name that you trust. For more information call us at 319-874-4542 or complete the form below.
    The Rydell Delivers Process
Contact us however is most convenient to you, whether it be by phone, email, website form submission, text message, Facebook messenger or Google messenger. If you use our Rydell Delivers payment tools, just go to "Schedule a test drive" then select "Home" and we will bring the vehicle to you!
Let us know which vehicle you are interested in; or let our expert staff help you find the perfect vehicle that fits your budget and lifestyle needs.
We can provide you with photos and video walk around of any vehicles you are interested in.
Let us know if you are planning on trading in your current vehicle; if so, we will then step you through our simple remote trade evaluation process.
We will then discuss different payment and financing options that best fit your budget.
At this point, if you would like to test drive the car or truck, we will schedule a time that is most convenient for you, to bring the vehicle out to you to test drive.
We will bring all necessary paperwork with us at the time of the remote test drive, this way you do not have to come into the dealership if you do decide to purchase the vehicle.
FAQ
How far will away will you go?
Rydell Delivers is available to anyone living in Iowa.
How will you evaluate my trade?
We will ask you to submit a combination of photos, such as the odometer, VIN tag, a few exterior photos and a few interior photos. These photos, coupled with some descriptive information such as general condition and vehicle options, will allow us to give you an estimated trade value. When we drop off your new vehicle we will then drive your trade back to our dealership, providing you a hassle-free vehicle purchase.
What if I do not want to purchase?
The Rydell Delivers program promises a no obligation remote test drive. If after your remote test drive, you decide the vehicle is not right for you, for whatever reason, no worries. We will take the vehicle back to our dealership and thank you for the opportunity to let us show it to you. Our goal is to provide you a hassle-free car buying experience that fits into your schedule.
Do I have to come to the dealership to complete the paperwork?
No. We will bring all the paperwork with us when we meet you. This will save you time and hassle in your car buying process, and also save you a trip to the dealership. Also, you will not need to sign anything until you are absolutely ready to buy.
Do I have to meet at my house?
No. We will meet you anywhere that you want, whether it be at your work, the park, or a gas station, we will meet wherever you feel comfortable. If you have any other questions, please contact one of our Rydell Delivers Sales Professionals for the corresponding dealership for your vehicle of interest! It is our pleasure to serve all our guests with the best car buying experience possible and the Rydell Delivers program is just another way we hope to facilitate a great car buying experience.