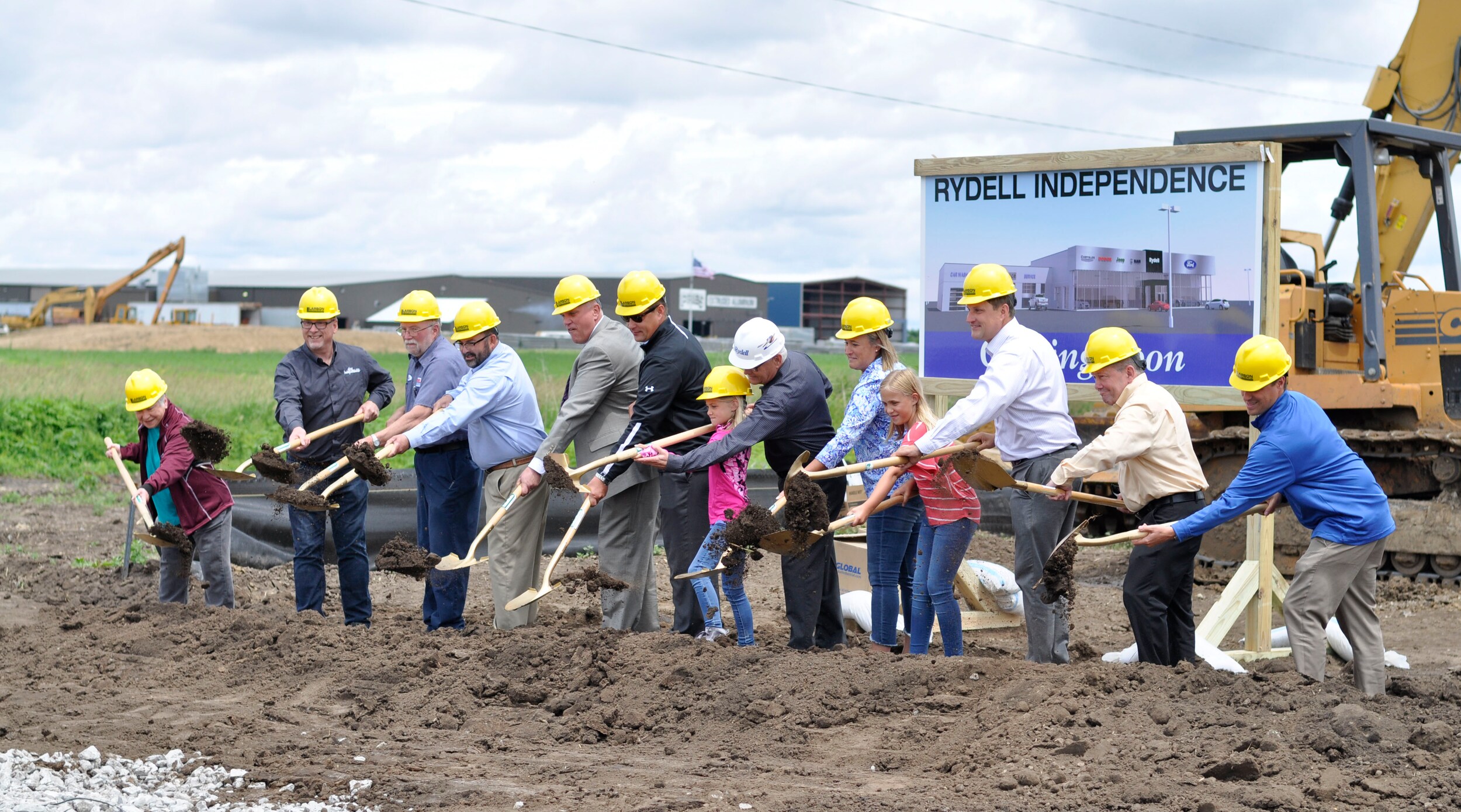 In 2015, the Rydell family acquired Pinicon Ford Lincoln. In July of 2015, the "Best Price, Up Front" philosophy on all vehicles as well as the "5-day like it or return it money back policy and 30-day exchange policy" on all pre-owned vehicles was implemented. In October 2016, the name was changed to Rydell of Independence and the Chrysler, Dodge, Jeep, and Ram franchises were added.

In June of 2019, Rydell of Independence broke ground on a new location at the corner of Highways 20 and 150. The project was years in the making. Dealer Matt Halbur said, "Here we are, finally breaking ground and moving dirt," he said, just before the ceremonial golden shovels went into the ground. "This is probably one of the best pieces of property in town, or in the county." Right off of Highway 20, it is next to Casey's and across from Walmart.

The new Independence dealership was completed in November 2019. The 6-acre lot which was just dirt and rock in June, is now home to a new 27,000-square-foot dealership that holds 250 vehicles, repair shop, Quick Lane, and car wash.

The new Rydell of Independence holds around 250 vehicles. The service bays are air-conditioned, something the technicians were very excited for as the previous location was not. "Happy employees make happy customers," Halbur said. The location is one of the best parts, it is located next to Casey's and across from Walmart.