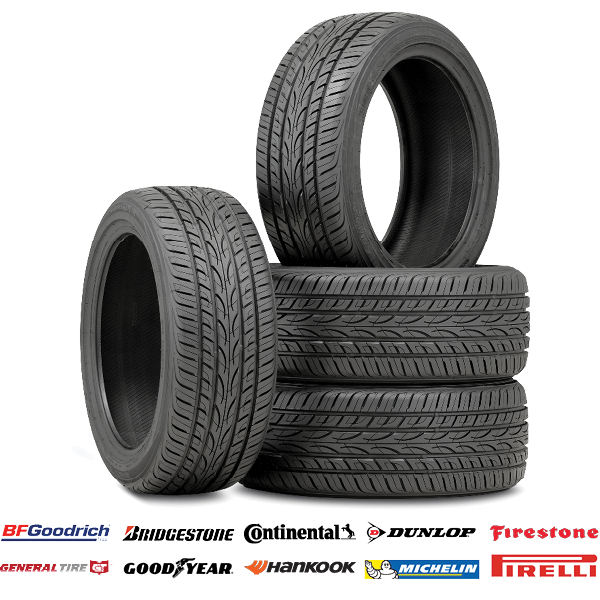 Tires only $5 over cost!
At Rydell, we guarantee the lowest price on tires! If you find a lower price, we will match it through our Tire Price Match Guarantee. Our extensive inventory and online tire finder, means you can get exactly what you are looking for in tires, quickly and affordably. Browse through our Tire Finder below to see if you can find what you're looking for. If you are not sure what your vehicle needs, a service advisor will be happy to recommend the tires that best suit your vehicle and driving habits. When you purchase a set of tires at Rydell, you'll get:
Fast installation, getting you back on the road
A courtesy multipoint inspection
Reliability and affordability
Car and Truck Tires in Iowa
At Rydell Automotive we want to help you get the perfect set of tires on your vehicle. Whether you're looking for SUV, car or truck tires, we have the hook up for you. Our collection of tires for sale includes trusted brands such as Goodyear, Bridgestone and Continental. Start by completing the Tire Finder form above to find the perfect match, priced just $5 over cost! Once you have a pair picked out,
schedule an appointment
with our Service Technicians to get them properly installed. Trust our team to keep your vehicle running in top-notch condition no matter the time of year!
TIRE PRICE MATCH GUARANTEE: Provide us with a better price at the time of purchase and we'll match it. Find a better price within 30 days of the purchase, we'll refund the difference. * ELIGIBLE TIRE BRANDS: BFGoodrich, Bridgestone, Continental, Dunlop, Firestone, General, Goodyear, Hankook, Kelly, Michelin, Pirelli, and Uniroyal.*Ad, written estimate, or Internet quote for identical tire(s) from a competing tire retailer/installer located within 100 miles of the dealer required during guarantee period for price match.